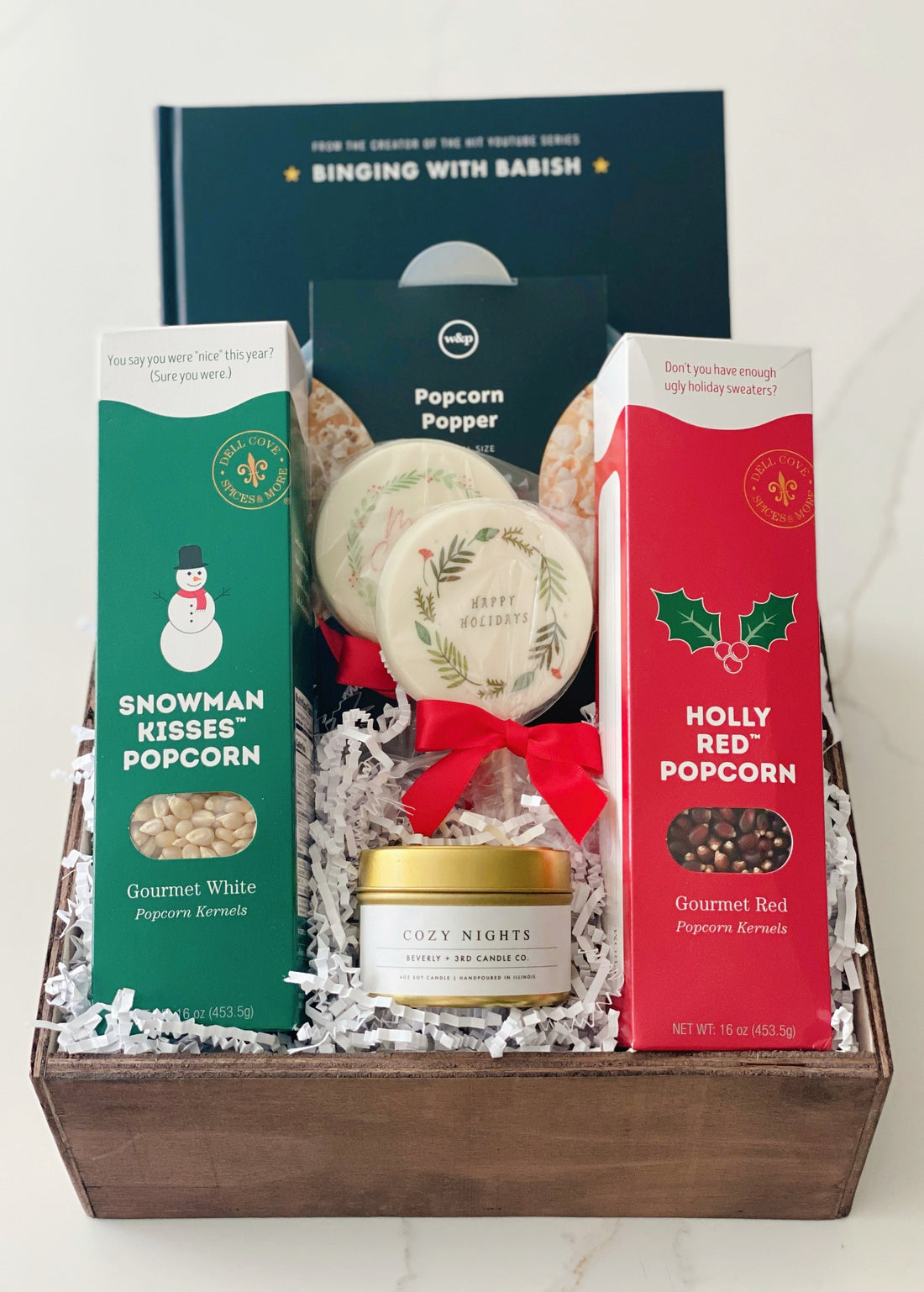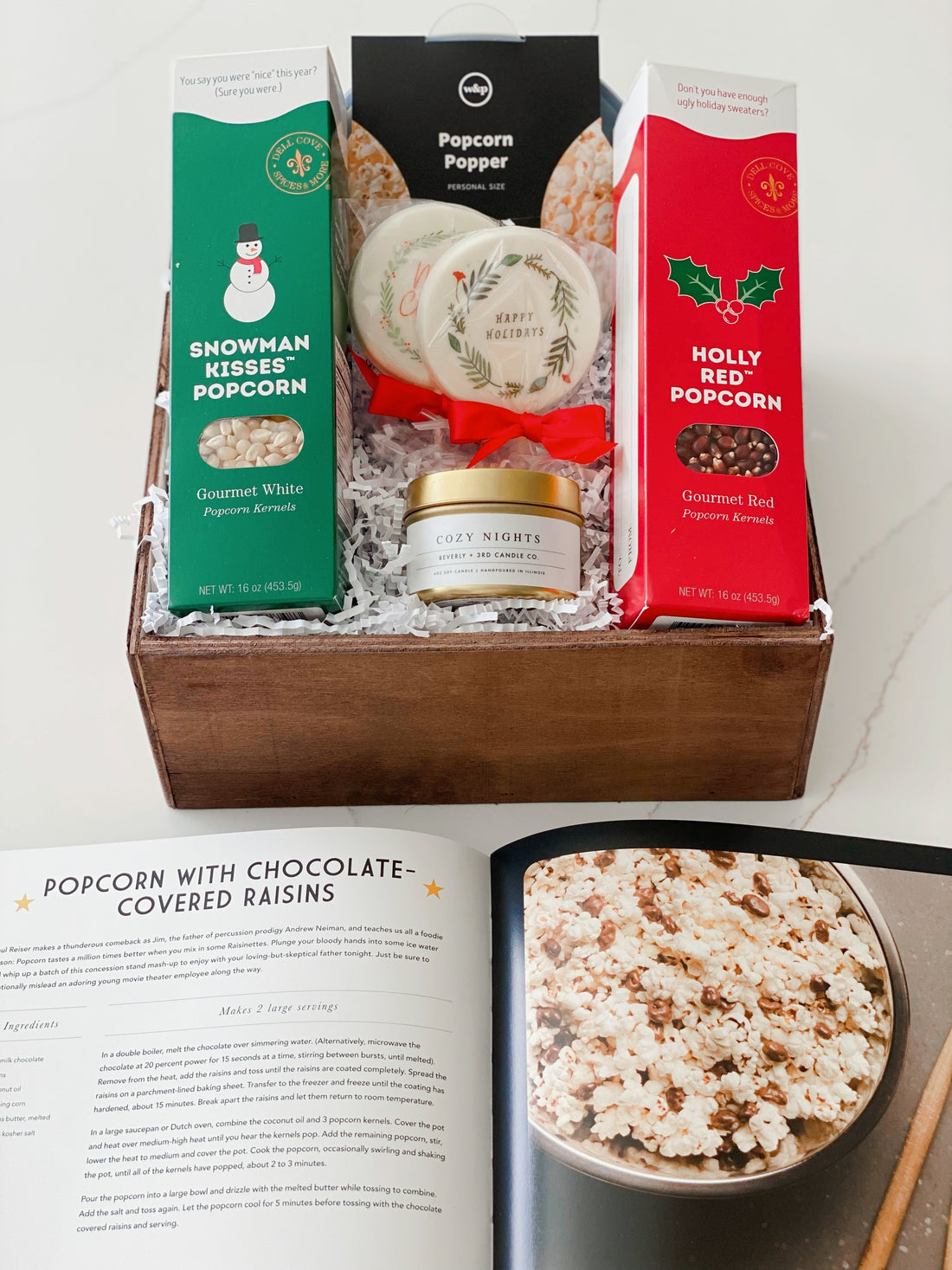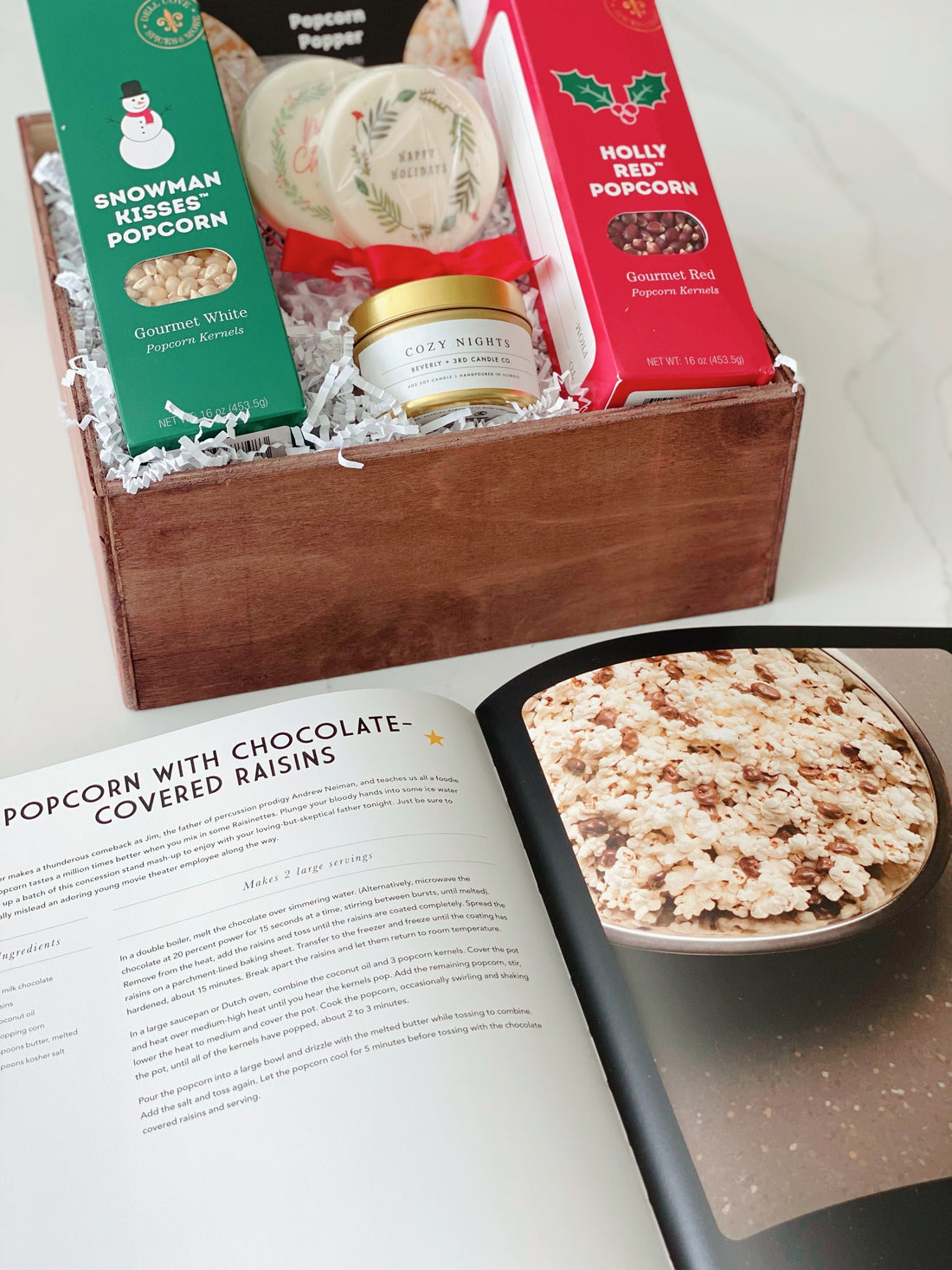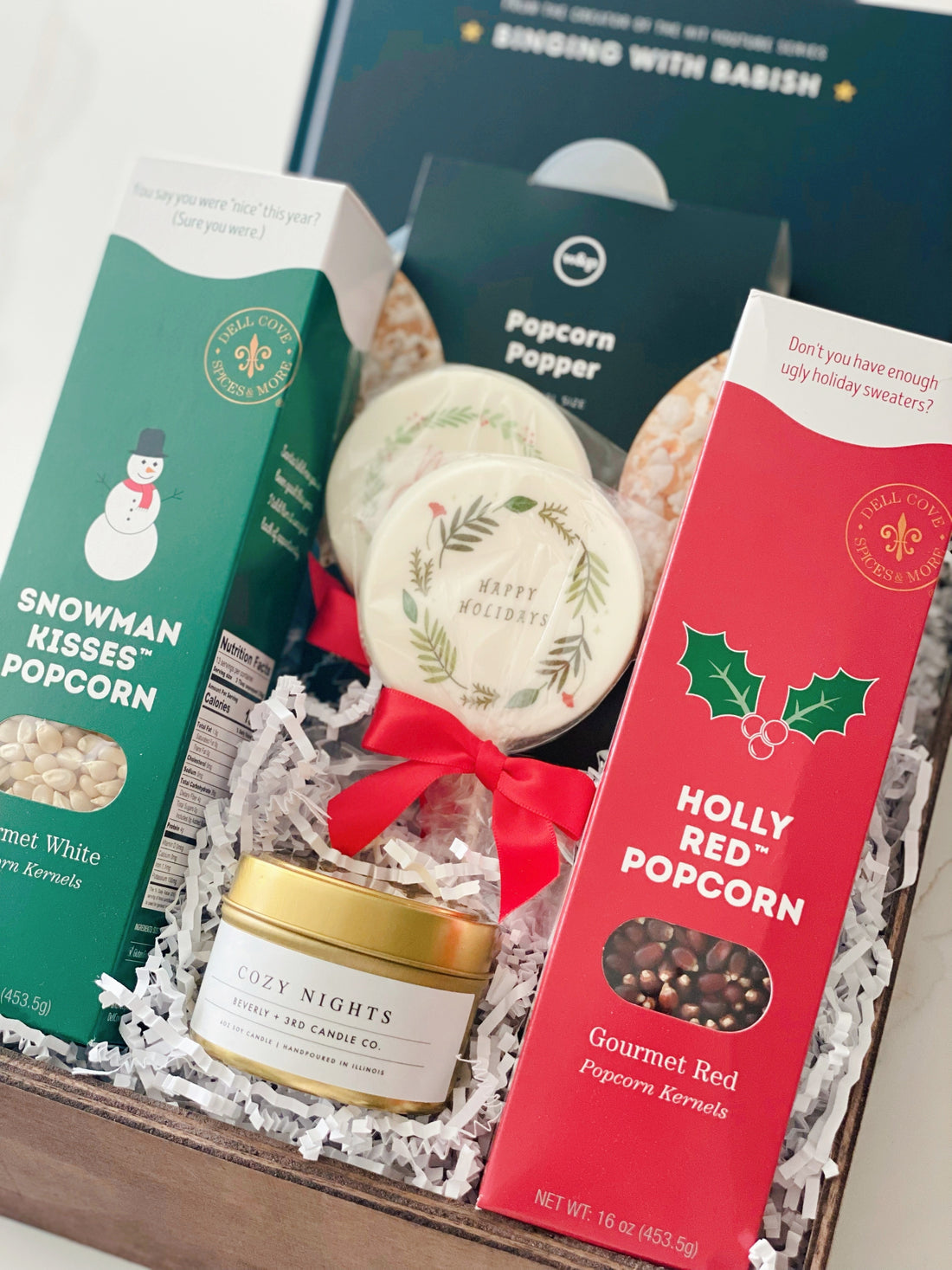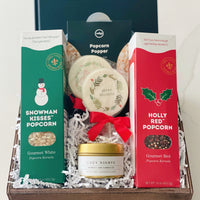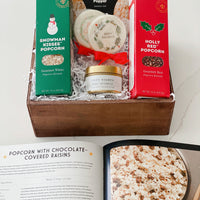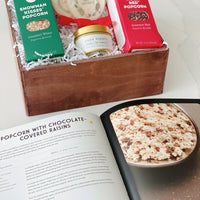 The perfect gift for a date night in or family movie night! Open up the "Eat What You Watch" cookbook, have fun making the recipe, enjoy the treats and stream that movie! 
Included in the wood gift box:
Snowman Kisses Gourmet White Popcorn
Holly Red Gourmet Popcorn
Beverly + 3rd Candle Co Cozy Nights Soy Candle
White Chocolate "Happy Holiday" & "Merry Christmas and a Happy New Year" Chocolate Lolipops
W&P Personal popcorn popper
Eat What You Watch - A cookbook for movie lovers

Gift will be wrapped with a festive ribbon and will include a holiday tag + handwritten note (please include before check out).
Our Ready-To-Ship gifts are processed within 1-3 business days. Please allow at least 7 business days for delivery, from date of ordering unless shipping in Arizona (usually 3-5 days). If you need your gift delivered by a specific date, please email us direct at blueindigocreations@gmail.com